Partners in Crime
Academic assignment (LUCA School of Arts) — 2019/2020
---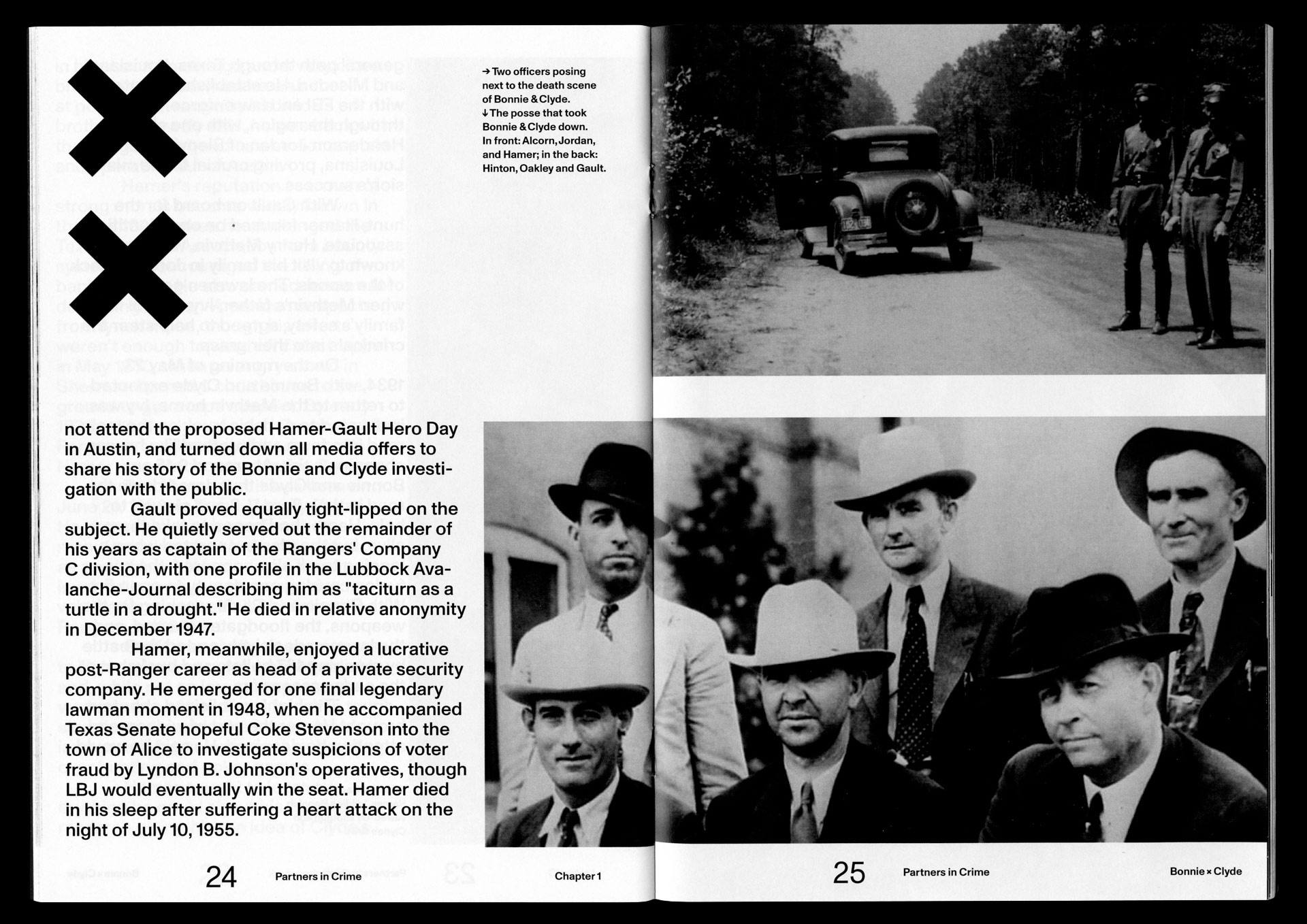 ---
Designed together with
Jorn Vanderlinden︎
Brief: Design a book centering around 3 randomly selected keywords.
Keywords given: Bonnie & Clyde / guilty pleasures / commuters
A collection of 5 booklets investigating the phenomenon of crime couples.Each chapter covers an infamous duo. The booklets also take a look at the reason why these true crime stories—while very disturbing—are so very popular and sensational in our society.